Do you want to escape in the majestic Castle of Emines is a luxury bed and breakfast, fitting for any guest looking to get away from the hustle and bustle of his busy city life. From the moment you arrive and take a deep breath, surrounded by nature, you'll never want to leave. Your stay at the Castle of Emines guarantees that everyone will enjoy the best vacation ever.The Castle of Emines offers a variety of accommodations for your stay. The castle can serve delicious meals from the freshest ingredients directly from the gardens and farm thanks to their collaboration with
Castle of Emines is an amazing place for your wedding or as one of the well-known spots for hosting a family reunion event. Castle of Emines is a castle that host event which is located very closed to the city of Brussels and offers a bed and breakfast per night to it's guests.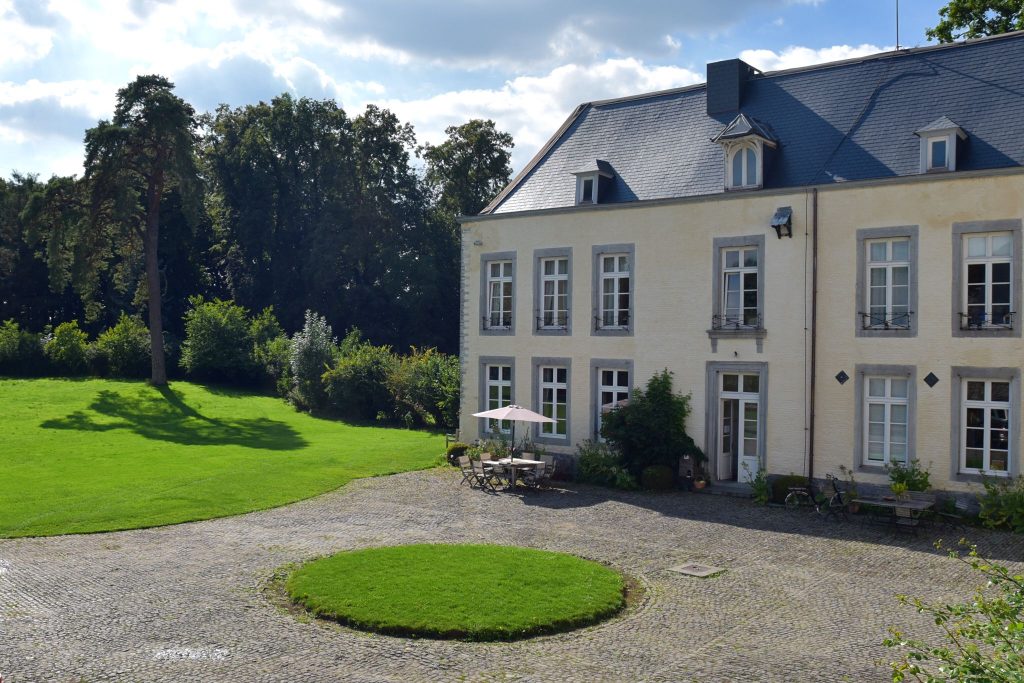 Do You need a catering service?
If you are looking for an event catering company in Belgium , Ethny X chef à table is your answer.
We're the fusion of two caterers that provide a private chef services that adapts to each customer's taste preference. We bring a culinary experience to your events or office
We have options for all budgets, and we'd love to answer any questions you may have so you can get just what you're looking for.
We completed all the tasks of satisfying our customers and their needs with a 100 percent guaranteed satisfaction. Our business goal is a client centered approach to all our clients needs.
Our food is always based on the best quality products. We are extremely respectful of the moment and the place where we "do" our meals by offering a cuisine that is simple but innovative, and above all, always tastes good.
We choose fresh and local ingredients whenever possible, and we try to keep our catering service human and accessible.
We take care of all the details so you can enjoy your meal and relax in the comfort of castle location.
We are a team of professionals who believe in cooking with quality products, good taste and excellent presentation.
How does it work? Well, we tailor our menu's to each customer's food preferences and dietary restrictions.
We'll also take into account what you need—like whether you have a big party coming over or if you just want something quick for dinner .
You don't have to worry about what we bring, or how we set up, or any of that—we just show up on time, cook the meal you want, and clean when we're done.
As you can see, there are a lot of advantages of choosing hip and progressive service in organizing wedding events. Great work with chef and catering is not just passion for quality in food but also passion for professional approach to every detail. We will help build for you the best menu for the event. Rely on us!
We thank you for your time and look forward to getting to know you. Please feel free to email us or give us a call at +32488243245 with any questions. or go directly to the chateau of emines website
we're staying at your disposal don't hesitate to reach out for us or visit their website